Dan Whalen '83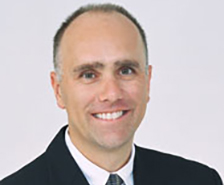 Dan Whalen, AIA, is a California Registered Architect and LEED Accredited Professional with more than 25 years of architecture experience. He is principal of W Architecture and has designed hundreds of projects throughout Southern California for educational, transportation and governmental clients. He has served as a mentor to architecture interns and students, and the National American Institute of Architects has twice recognized the mentoring program he developed. He is past-president of the Long Beach/South Bay chapter of the American Institute of Architects and serves as a director on the American Institute of Architects California Council.
A colonel in the Air Force Reserve, Whalen serves as the Individual Mobilization Augmentee to the Commander, 61st Air Base Group, Los Angeles Air Force Base. He assists in the management of five squadrons and six staff agencies, totaling over 790 personnel, with $608 million in assets and more than 600 facilities.
In 2009, he deployed as the lead architect for the Multi-National Force–Iraq. He successfully completed a key provision of the US-Iraq Security Agreement by developing a master plan that defined the US basing footprint in Iraq. Working with the US Embassy, and the senior Iraqi leaders from the Prime Minister's staff, he drafted a master plan for the transfer of over 40 bases back to the Iraqi Government. His master planning expertise was critical in his plan to transfer $100M in utility infrastructure facility to the Iraqi Government in support of Iraqi port operations.
Whalen earned a bachelor's degree in architecture from Syracuse University. He lives in Marina Del Ray, California with his wife, Sharon McQueen, and took the time to answer the following questions:
What do you remember most about SU?
Late nights in the design studio at Slocum Hall, the Jabberwocky, Varsity Pizza, and lots of snow!
Who was your favorite professor while at SU?
Randall Korman. He was the lead professor for the Architecture program I attended in Florence, Italy. It was an experience I will never forget and Professor Korman's energy and enthusiasm made it even better.
Why did you move to LA?
After graduating from SU I received my commission as a 2nd Lieutenant in the US Air Force and spent my 4-year active duty career at Norton AFB in Southern California (no more shoveling snow!). After leaving active duty, I joined an architecture firm in Los Angeles and have enjoyed working and living in this city ever since.
When was the last time you visited campus?
Summer 2008. I had an opportunity to not only visit the architecture studios in Slocum Hall, but I was able to see my freshman dorm room in Day Hall...talk about bringing back old memories!