Michael Cardamone '04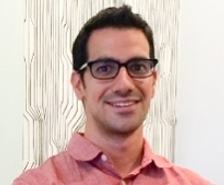 Michael Cardamone is managing director and general partner of Acceleprise San Francisco, an enterprise software-focused startup accelerator. Before joining Acceleprise, he was an early employee on the business development team at Box and more recently led business development and partner marketing at AcademixDirect. He has made several angel investments and is an advisor to other startups. He earned a bachelor's degree in mechanical engineering from Syracuse University and a master's in business administration from Columbia University. He is the former co-president of Syracuse University's Northern California alumni club.
Who was your favorite SU professor? Dr. Michael Morris. He was very energetic and passionate about teaching entrepreneurship.
When was the last time you visited campus? In 2012 for my sister's graduation from Syracuse.
When did you move to the West Coast? I moved to San Francisco in 2008 after graduating from my MBA program at Columbia to pursue a career in technology.
What do you remember most about SU? Great people, great sports, a lot of fun, and an incredible learning experience in academics and life.