Don Andres '68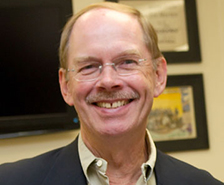 Don Andres works as a strategic and management consultant with APR, Inc., Burdeshaw Associates Ltd., and the CMU Software Engineering Institute. He is responsible for the strategic direction of the mission area focusing on United States Air Force capability needs to support business growth by identifying viable opportunities in such areas as command and control, weather, and enterprise management. He also the senior mentor for the creation of the market area campaign plans for the division's business areas and the multi-sector environmental mission area. He has extensive knowledge of the government acquisition process.
Andres has held several leadership and management positions in general management, program management, business development, and process improvement during his 35 years at TRW/Northrop Grumman. Prior to his last position, he was the deputy general manager of the Space and Missile Systems Division, an organization of over $800M in sales. His responsibilities included overall management functions, profit and loss, resource allocations, performance reviews, and program assessments.
His career highlights include serving as TRW's program manager for the Command Center Processing and Display System Replacement Program, and as project manager for Command and Control Software on the ICBM MINUTEMAN Command Data Buffer Program. He was recognized with the TRW Chairman's Award for Innovation for conceptualization and successful implementation of a new software management process system in 1995.
He earned a bachelor's degree in mathematics from the College of Arts and Sciences, and took time to answer the following questions:
What do you remember most about SU?
Studying hard and playing hard! The fraternity activities and the friendships that have lasted over the years!
Why did you move to LA?
Moved to the Los Angeles area to start my professional career for a company called TRW (later acquired by Northrop Grumman), and worked for the same company for 35 years holding several management and leadership positions.
When was the last time you visited campus?
I was on campus September 1, 2011 for visits with Dean Steinberg and Dean Langford, as well as attending the SU vs. Wake Forest football game—in the Chancellor's box—a real treat! Prior to that, in August 2009 when I participated in a mentoring/training program for 110 Engineering and Computer Science student leaders  from the SU College of Engineering and Computer Science.