Diane Nelson '89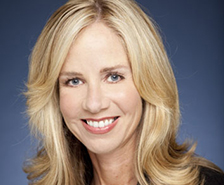 Diane Nelson was named president, DC Entertainment upon its founding in September 2009. In this post, Nelson is charged with leading DCE's efforts to fully realize the power and value of the DC Comics brand and characters across all media and platforms, while strategically integrating the DC Comics business, brand and characters deeply into Warner Bros. Entertainment and all its content and distribution businesses.
Under Nelson's leadership, DCE works with each of the Warner Bros. divisions to tap into the tremendous expertise the Studio has in building and sustaining fanchises and to prioritize DC properties as key titles and growth drivers across all of the Studio, including feature films, television, interactive entertainment, direct-to-platform releases and consumer products.
Nelson also oversees the franchise management of the Harry Potter property, which she has done since 2000, and continues to represent the Studio's interests with the author of the Harry Potter books, J.K. Rowling. Nelson previously served as president, Warner Premiere since its founding in 2006 and retains management oversight of that division.
Her career highlights include serving as executive vice president, Global Brand Management, Warner Bros. Entertainment; and as executive vice president, Domestic Marketing, Warner Bros. Pictures. She came to Warner Bros. from Walt Disney Records, where she served as director of national promotions.
A graduate of Syracuse University's Newhouse School of Communications, Nelson earned a bachelor's degree in liberal arts, a dual major in advertising and English. She took the time to respond to the following questions:
What do you remember most about SU?
The relationships I made that I continue to enjoy today, including my husband, Peter Nelson, whom I met freshman year (he graduated with the same degree and dual majors).
Who was your favorite professor while at SU?
Carla Vacarro Lloyd
Why did you move to LA?
I moved to LA from San Francisco where I was working at Foote, Cone & Belding as an account supervisor. I moved because I had recently married my husband, Peter, who wanted to try his hand at screenwriting. I was up for the adventure and thought "When in Rome... ." I should try entertainment. So I went to work for Disney and began my path in the entertainment business.