Linda Di Meglio '89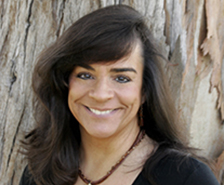 A native of New York, Linda Di Meglio brings more than 20 years of experience in hospitality management and special-event planning in the entertainment industry to the four star luxury InterContinental Hotel. In her role as sales manager for the sports, entertainment, and legal markets, Di Meglio draws heavily on her theatrical background in musical comedy and stage, where she was both a performer and producer.
Di Meglio came to the hotel from the Los Angeles Convention Center, where she held the position of senior director of sales and marketing for the food and beverage division. Major clients included the popular E3 Electronics Expo Convention, Microsoft, LA Auto Show, Anime Expo and the Grammy and Emmy Awards.
Prior to that, she served as the director of special events for Raleigh Studios, the largest independent film, television and commercial studio group in the country. While there, she was responsible for special-event production for both the Hollywood and Manhattan Beach lots.
Di Meglio also worked at Sony Pictures Entertainment for nearly eight years, helping to produce some of the highest quality events in Hollywood as a manager and director of dining services and special events. While at Sony, she had total responsibility for the eight hospitality operations with budgets totaling $10 million, ranging from fine dining to fast food, in addition to a more than $2 million catering and special-events department. She also did a short stint as general manager of food and beverage for The John F. Kennedy Center for the Performing Arts in Washington, D.C.
Di Meglio's professional affiliations include membership in Meeting Planners International and the Los Angeles Convention & Visitors Bureau. She is also certified in food service sanitation by the National Restaurant Food Safety Association, and CPR and Standard First Aid from the AHA. Di Meglio earned a bachelor's degree in public relations from the S.I. Newhouse School of Communications, as well as a certificate of completion in hotel and restaurant management from Syracuse University.
She took the time to answer the following questions:
What do you remember most about SU?
Opening concert on the Quad, "ORLEANS," commencement speaker Tom Brokaw. Worked my way through school as student dining services employee (Brockway). Started student musical theatre group Syracuse University Musical Stages (SUMS) with classmate Mike Gill. I was also NFL football star Art Monk's junior year student English tutor!
Who were your favorite professors while at SU?
Rick and Jay Wright!
Why did you move to LA?
To work in the entertainment industry.
When was the last time that you visited the campus?
February 2012—UCONN game @ the Carrier Dome!