The Syracuse Network By Scott Weinstein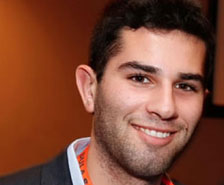 Networking: one of the most overused words at Syracuse by faculty and staff. Until arriving in Los Angeles I always dismissed the idea of networking. Maybe it was because I get nervous meeting new people or possibly because I hate how many time I hear the word. As much as it pains me to say, it turns out I was wrong and I've realized just how important networking is, especially if you want to break into the entertainment industry.
During our first week of orientation we had several events that were meant for networking. The one that stood out to me the most was the 5-year anniversary event of the Syracuse Semester in LA. I remember walking into a huge ballroom filled with tons of strangers. It took some time before I gained the courage to go up to someone. I quickly learned that all of the people in the room were there because they wanted to talk to us and they wanted to help us out. Time flew by and I met with so many different people who all had great stories to tell about their time at 'Cuse. I was able to learn from so many different successful people about how they were able to "make it" it in the industry. That night I learned just how powerful the Syracuse alumni network is.
That idea has been thoroughly reinforced throughout the semester. We have been lucky to meet with such successful alumni, and it just goes to show that when you graduate from Syracuse you enter into this huge "orange family". The entertainment industry is humongous, and it sure helps to know that you've got a ton of fellow alums on your side who are willing to help out.
This semester has been a great learning experience for me. I could not be happier with how the semester turned out to be, and though I may prefer the hustle and bustle of New York City I have no regrets about spending the semester in Los Angeles. My advice for anyone on the fence about coming out here for the semester is to just do it!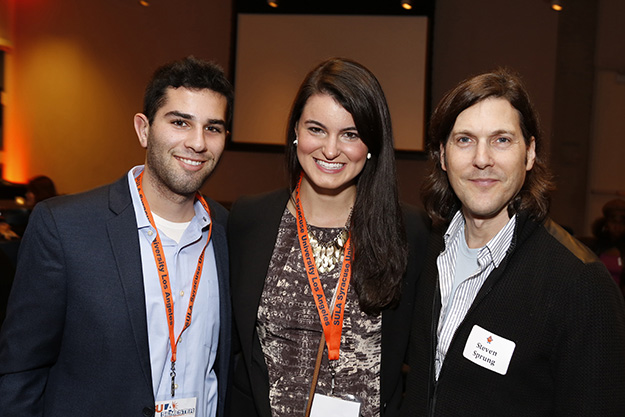 Scott networking with fellow SULA student Samantha Sloan and SU alum Steven Sprung.