Interning for Conan O'Brien By Jackie Grossman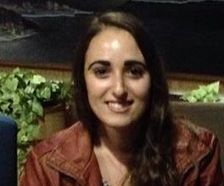 On one of my first days interning at "Conan," I was hanging out in the kitchen with a few of the other interns, still trying to adjust and learn the ropes when who walks in but Conan and a cameraman. He ended up shooting a segment where he talked casually with some of the interns and eventually asked them what rumors they had heard about him. Olivia told him one of the rumors is that he wears a wig. To prove it was a complete lie, Conan had Olivia pull on his hair. It was absolutely hilarious to watch and an experience I will always remember. If you're interested, check out the video.

The funny part is this is not atypical of what goes on at the show! Just last Monday, I and a few other interns were asked to stand in as audience members for a new segment they were trying out during rehearsal. Part of the segment required Conan to engage in small talk with the audience members. Because it was during rehearsal and Conan really doesn't need practice talking to people, he could have just skipped this part and moved on to the meat of the segment. However, he really took the time to talk to all of us and ask us about ourselves, which was really cool. I'm looking forward to when they air the segment, especially because one of the actors involved is sporting a wig I picked out earlier that day for the hair and makeup team.
Besides all the cool stuff we get to do—zip around the WB lot on golf carts, sit in on rehearsals, stand in for various segments, etc.—what I like most about working here is seeing how lighthearted and laid back the office environment is. I'm being completely honest when I say everyone, ranging from assistants to executive producers, is extremely friendly and appreciative of the interns. Sure, just like most other internships, we have to perform a bunch of mundane tasks, but if I had to do it for anyone I'd choose to do it for this office, one that recognizes and commends your efforts.
Speaking of effort, it's also important to highlight how important I have found putting in effort and being proactive with this type of internship. I am a production intern along with 19 others and it's easy to get lost in the mix unless you're aggressive and willing to take on any task thrown at you. It has definitely challenged me to adapt quickly and break out of my shell faster than anything I have done before, but it has really paid off. I can't believe it has only been a little over a month and I've already done so much. I'm definitely looking forward to what's to come!