Janet Recchia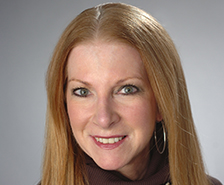 Assistant Director of Admissions - Southern California
818.398.6660
jshustar@syr.edu
Janet is the Assistant Director for Syracuse University/Southern California Admissions and a specialist for the College of Visual and Performing Art.
A graduate of Syracuse University, Janet has a BFA in Illustration with an emphasis on fashion. Janet began her career as a fashion illustrator in New York City where she worked for over 17 years in the industry.
Relocating to Los Angeles in 1997, Janet taught art in her studio for 15 years focusing on foundation skills, portfolio and Art and Design College planning. Janet is married to a "fellow Orange" alumnus of the College of Visual and Performing Art and has a son currently attending the Master's program in Museum Studies at Syracuse University.