SULA Summer Webinar Series
This event links to an external page. This content is only viewable on the event listing page.
Event Details
List Start date: 05-28-2020
List Summary: We're taking you inside Hollywood—virtually! Join Syracuse University in Los Angeles for a series of webinars featuring alumni who represent all areas of the entertainment industry. They'll share their experiences and insights, as well as the innovative ways they're working through these unusual times.
List image: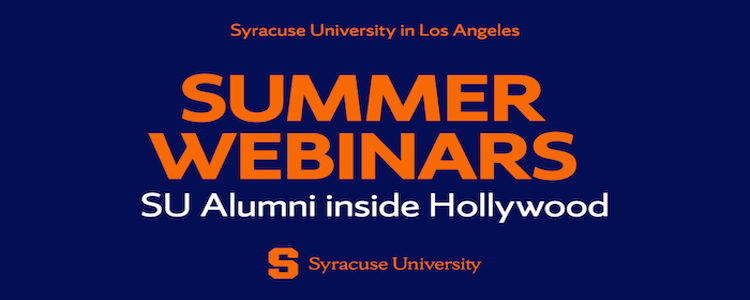 List image alt text: Summer Webinar: SU Alumni inside Hollywood