Inside Hollywood Summer Webinars
This event links to an external page. This content is only viewable on the event listing page.
Event Details
List Start date: 05-04-2021
List Summary:
Announcing June's entertainment webinars! 
We hope you've been enjoying our Inside Hollywood summer webinars—and we're thrilled to share what we've planned for June! 
Our alumni speakers will represent a wide array of roles in the entertainment industry, and the series will continue throughout the summer. Keep an eye out for speaker updates.
Coming up…
Tuesday, June 1
1 – 2 p.m. (PDT)
Join us for a conversation with two top marketing executives!
Angela Turner – SVP, Affiliate Marketing, REVOLT TV
Michelle Marks – Worldwide Marketing Executive specializing in Brand Marketing & Content Development
Tuesday, June 8
1 – 2 p.m. (PDT)
Mark Tinker – Television Producer & Director (Deadwood, Grey's Anatomy, American Gods)
Moderated by:
Bob Thompson – Trustee Professor, Television, Radio and Film | Director, Bleier Center for Television and Popular Culture 
Tuesday, June 15
1 – 2 p.m. (PDT)
JaNeika and JaSheika James – Co-Executive Producers on HBO Max's upcoming GOSSIP GIRL
List image: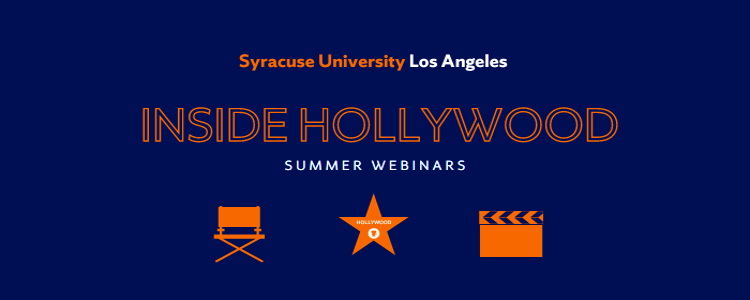 List image alt text: Inside Hollywood Summer Webinars