2019 Jack Oakie Comedy Event!

Event Details
Tuesday, March 12, 2019
6:00 p.m. Reception
7:30 p.m. Program
Location
Avalon Hollywood
1735 N. Vine St.
Los Angeles, CA, 90028
Parking
Suggestions to be sent in the details email.
Reservations
Space is limited. Kindly RSVP by March 8th.
Questions?
Please email suinla@syr.edu or call Joan Adler in the Syracuse University in Los Angeles office at 818.561.7371. If you have a need for special accommodations, please let us know seven days prior to the event. 
Our Annual Jack Oakie Comedy Night!
Spend the evening with award winning writing/producing duo John Beck & Ron Hart! Beck & Hart have most recently served as Co-Executive Producers on the Netflix series, 'Fuller House'. They also served as Consulting Producers on the Netflix series, 'Disjointed' and were the Creators/Executive Producers of 'Liv & Maddie' on the Disney Channel. 
Prior to 'Liv & Maddie', Beck & Hart served as Consulting Producers on the Disney Channel show 'Shake It Up', Writers on the Disney XD show 'Pair Of Kings', Executive Producers on the hit ABC series 'According to Jim' starring Jim Belushi, and Writer/Producers on 'The Hughleys' starring DL Hughley on ABC.
Learn about their longtime partnership and their journey together in comedy television!
Moderator: Dennis Jacobs '07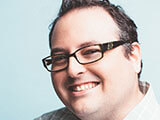 Dennis Jacobs originally hails from Sebastian, FL. He ran far away to Syracuse University where he graduated in 2007 from Newhouse with a degree in Television, Radio & Film. Much to his mother's chagrin, he ran farther away to Los Angeles where he has spent the majority of his career in television production on such shows as "Two & A Half Men," "Anger Management," "Dr. Ken" and others. He currently works in the digital world and is a Supervising Producer at ATTN: 
The Jack Oakie and Victoria Horne Oakie Charitable Foundation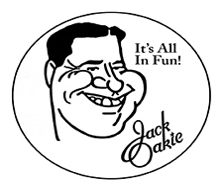 The Jack Oakie and Victoria Horne Oakie Charitable Foundation's mission is to follow through with the late Jack Oakie's words, "Give the money to the kids," by underwriting lectures and scholarships for deserving film and theater students at some of the most prestigious institutions in the nation. Syracuse University is a proud recipient of Jack and Victoria Horn Oakie Scholarships for our SULA semester students.
---