Redefining Body Image: A conversation with Emme and the Falk School

Event Details
Wednesday, November 14, 2018
5:30 pm Reception
7:00 pm Screening
8:00 pm Talkback
Landmark Theater
10850 Pico Blvd.
Los Angeles, CA 90064
Questions?
Please email suinla@syr.edu or call Joan Adler in the Syracuse University in Los Angeles office at 818.561.7371. If you have a need for special accommodations, please let us know seven days prior to the event.
Please join us as we discuss the issues of body image, nutrition and fashion and the messaging that teaches women and girls that bodies excluded by the beauty and fashion industry are less than ideal or attractive.
We will screen the film 'Straight/Curve' featuring Syracuse University alumna Emme '85. The film examines how the fashion and beauty industry contribute to unrealistic and arguably dangerous standards of beauty. Following the screening join Emme and other professionals to examine how body image is influenced by industry and the relationship between distorted body image and disordered eating. Moderating the panel will be SU Nutrition Professor, Dr. Kay Stearns-Bruening.
We hope to see you there!
Space is limited, kindly RSVP by November 9th
Emme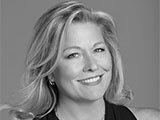 Emme is the iconic world's first curvy supermodel. A TV personality, model, mom, author, brand spokesperson, creative director of her clothing lines, cancer survivor, lecturer, and globally recognized women's advocate for positive body image and self esteem, Emme's message is clear—to awaken the inner magnificence inherent in each of us, to be whole. She is the first model invited to speak before a Congressional subcommittee in Washington, D.C. with a mission to increase public awareness of eating and body image disorders.
Moderator- Dr. Kay Stearns-Bruening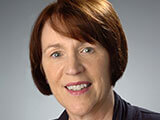 Kay Bruening Ph.D., RDN, FAND is the Associate Professor Nutrition Assessment, Consultation, & Education Center Director.
Dr. Bruening's teaching and research interests center around medical nutrition therapy. She collaborates with local medical researchers on detection of adult malnutrition and in developing food-based programs for adult weight management and related comorbidities. She has also published and presented in the area of dietetics education.
---