"Mr. Church" screening and talkback

Event Details
Wednesday, October 19, 2016
Reception: 5:30 PM
Screening: 7:00 PM
Talkback: 9:00 PM

Harmony Gold Theater
7655 Sunset Blvd.
Los Angeles, CA 90046
Questions?
Call Joan Adler at 818.561.7371.
Please Join Syracuse University Los Angeles for a special screening of "Mr. Church," followed by a discussion with the filmmakers.
Seating is limited.
Panelists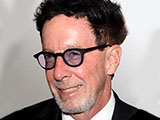 Mark Canton, Co-CEO/Partner, Atmosphere Entertainment and Cinelou Films
Mark Canton, has been a preeminent force in the entertainment industry, helping to bring hundreds of pictures to the screen as a senior studio executive and producer. After holding posts as President of Worldwide Theatrical Production at Warner Bros. and Chairman of the Columbia TriStar Motion Picture Companies, Canton created his own production entity, The Canton Company. In December 2003, he launched Atmosphere Entertainment MM, and in 2014 joined Courtney Solomon at the helm of upstart Cinelou Films. Cake, a dark comedy written by Patrick Tobin, directed by Daniel Barnz and starring Jennifer Aniston, is the first completed film in the Cinelou Films slate and was released in New York and Los Angeles to critical and audience acclaim. Aniston's performance as an acerbic woman who becomes fascinated by the suicide of a member in her chronic pain group has garnered nominations for major awards including a Golden Globe. It is the first project made under a new venture between Cinelou Films and China's Shenghua Entertainment. The second film in the Cinelou Films repertoire is Mr. Church, an emotional drama starring Eddie Murphy and directed by Bruce Beresford. It completed filming in Los Angeles in January 2015 with Lee Nelson and David Buelow producing alongside Canton and Solomon. Mark Canton continues to be a strong force in the entertainment industry as Cinelou Films makes a name for itself on the big screen.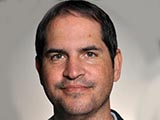 David Hopwood, Executive VP of Production and Development, Atmosphere Entertainment and Cinelou Films
A native of Los Angeles, David Hopwood graduated from The University of Southern California with degrees in Creative Writing and Cinema/Television. He began his career in entertainment in the training program of Michael Ovitz' Artist Management Group. There he worked for esteemed talent manager and producer Ellen Goldsmith-Vein (CEO of The Gotham Group). In 2002, he joined former studio chief Mark Canton (300, Immortals) at the foundation of Atmosphere Entertainment.
For over 10 years, he oversaw the slate of Atmosphere Entertainment as Senior VP of Production and Development. In this post, he shepherded the films SPIDERWICK CHRONICLES, PIRANHA 3D, LETTERS TO JULIETT, IMMORTALS and 300: Rise of an Empire and the television series POWER for Starz. He currently holds the post of Executive Vice President of Production and Development at Atmosphere Entertainment and Cinelou Films.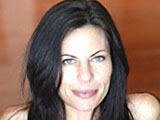 Susan McMartin, Screenwriter of "Mr. Church"
Susan McMartin is a graduate of NYU's Tisch School of the Arts where she earned her BFA in dramatic writing. Her television credits include; " Californication", "Two and a Half Men" and she is currently writer/producer of Chuck Lorre's critically acclaimed show, "Mom". She recently wrote the highest rated movie for Lifetime, "Un-Break My Heart", based on the autobiography by Grammy award winning artist Toni Braxton. Susan's feature film,"Mr. Church" starring Eddie Murphy and directed by Bruce Beresford is currently in theaters now and has already earned Oscar buzz and is inspired by a true friendship in her life. Along with her television and film career, Susan's book, "Understanding The Fall", the story of a young girl growing up with an alcoholic parent, spent two weeks at the number 1 spot on Amazon's recovery section and was featured on the Dr. Drew Show. Her weekly hit column, Studio City Mom, can be found on her website ww.susanmcmartin.com. Susan just finished adapting AFTER, based on the hugely successful novel series by Anna Todd, for Paramount with Offspring producing and is currently adapting Patti Davis' moving novel, The Earth Breaks In Colors.
---