150 Years of Impact
This event links to an external page. This content is only viewable on the event listing page.
Event Details
List Start date: 02-18-2020
List Summary:
Join us in Los Angeles as we celebrate Syracuse University's 150 years of impact! You are Forever Orange—connected to Syracuse University's past, present and future. Don't miss the celebration!
List image: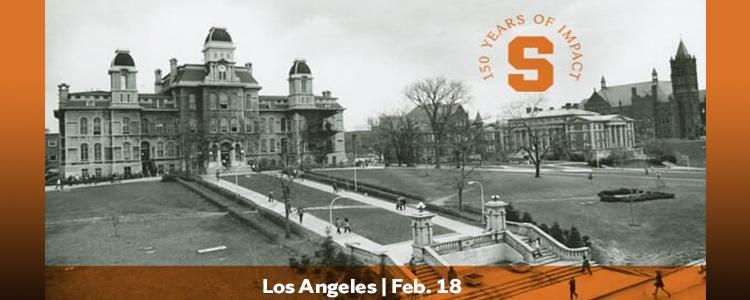 List image alt text: 2020-02-08-150th.jpg